It's the week before Memorial Day Weekend! Doesn't that just screams "Summer is coming! Summer is coming!"?!
A few years back Emily over at
cupcakes and cashmer
e (one of my all time favorite blogs) had a summer to do list that really stuck with me. (This particular
one
is from 2013.) While I think summer should be filled with spontaneity as well as slow, relaxed weekends I want to be sure to get as much out of the warm weather and sunshine as I can. (Crossing my fingers Mother Nature gives us here in New Jersey warm weather and sunshine.)
Here is my summer bucket list:
Enjoy a free movie under the stars
Hit up a free outdoor concert
Go strawberry picking
Climb inside Lucy @ Margate (and enjoy a few drinks at Ventura's Greenhouse after)
Day trip to Hoboken
Explore Asbury Park
Visit the zoo
Mini golf
Visit a state parks
Get to the beach early on a Sunday morning and spend the entire day
See the Chinese Lantern Festival in Franklin Square
Enjoy the local farmers markets (like Burlington County's)
Have drinks and dinner outside as much as possible
Enjoy a night at a rooftop bar
Find new spots with awesome patios for people watching
And I can already cross off strawberry picking from my list! What are your plans for the summer?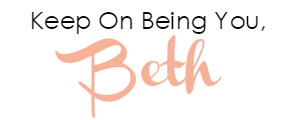 Follow