This post contains affiliate links so if you purchase anything I've listed below, I will receive compensation.
We're in the heat of summer (heh) and with it the hot temps, the humidity, and the general lack of wanting to must any type of makeup on....or wear pants. But sometimes you just have to do the things you don't want to.
Come summer I try to keep my beauty routine as minimal as possible. I chuck the primer, foundation, and powders for just a little bit of concealer and bronzer. I won't even wear mascara but stick to my trusty
eyelash curler
. And if I'm going out? I'll add a little lip color to the mix.
Below are my favorite beauty products right now. And the best part? They're almost all under $10. The Lumene BB Serum is the most expensive at $21. I was introduced to the Lumene line thanks to Influenster and really, really like the BB Serum. It's good on it's own or under your BB cream. I think it's nice and light and makes my skin feel very hydrated.
Lumene® LUMENE Time Freeze Instant Lift V-Shaping Serum - 1 oz • Lumene • $23.99
Maybelline Fit Me Concealer • Maybelline • $6.99
Physicians Formula Bronze Booster Glow-Boosting Beauty Balm BB Bronzer SPF 20 - Light to Medium 6219 • Physicians Formula • $8.39
L'Oreal Paris Voluminous Mascara, Carbon Black 335 • L'Oreal • $5.99
L'Oreal Paris L'Oréal® Paris Colour Riche Glossy Balm • L'Oreal • $5.99–6.99
NYX Butter Gloss • NYX • $4.99
What are your beauty must haves for summer?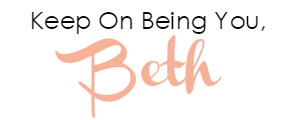 Follow